Master Mark Houghton Multi Award Producer Director and Fight Scene Director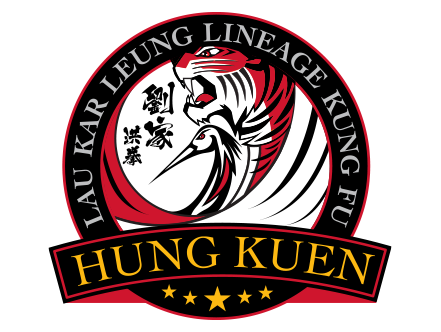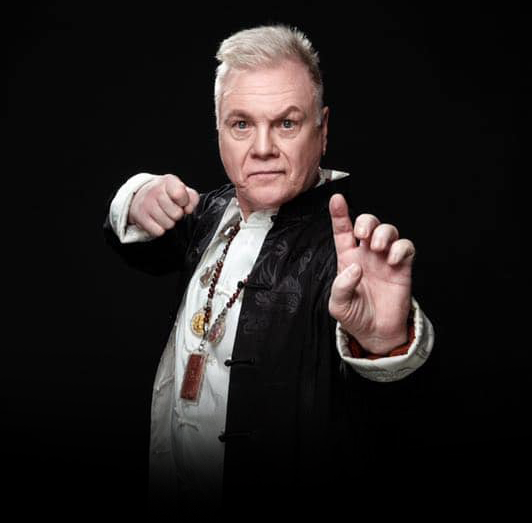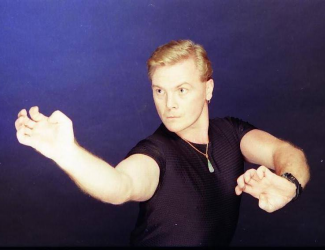 About Master Mark Houghton (Chinese name Ho Mak)
Mark Houghton is world-famous action actor, stunt man and fight choreographer who was born in Nuneaton, Warwickshire on 8 March 1962 and enjoyed a long career in his adopted home of Hong Kong as the 'White Tiger' of Martial Arts films.
Early years
Mark started his Kung Fu journey in his teens, travelling to Malaysia to study traditional Chinese Kung Fu as he could not find a suitably qualified teacher in the UK at the time. While in Malaysia he studied Hung Gar under a Sifu named Ho Kam Wai, and at the age of 22 he returned to the UK and opened his first Kung Fu school
Film career
In 1989, at the age of 27, Mark moved to Hong Kong for good to train under Lau Kar Leung and eventually followed his new Sifu's career path into the Hong Kong movie scene.
He soon became one of the best known Western 'bad guys' in Hong Kong Martial Arts movies and worked on more than 60 films in the popular genre as an actor, stuntman and stunt fight coordinator. He also worked on and off as a bodyguard and endured several real-life attacks, on one occasion requiring more than 400 stitches for knife and parang wounds.
Mark retired from films in 2000, due to injuries he had sustained while doing stunts, and went back to teaching Kung Fu.
Teaching again
In the summer of 2005, with the blessing of his Master Lau Kar Leung, Mark opened the Lau Family Hung Kuen School in Fanling. The school was named by Lau Kar Leung himself, with his express wish that his devoted student Ho Mak (Mark Houghton) would teach the Hung Kuen style to others.
The school stayed open until 2012 when once again Mark's stunt injuries made it difficult for him to continue, so he closed his business and stopped teaching.
The Promise
In 2013, Mark celebrated his 51st birthday by having a lunch with Lau Kar Leung. As the meal came to an end, Leung confessed that his health was failing and that he was relying on Mark to keep the Lau Family Hung Gar and movie fighting techniques alive.
Mark promised him that he would ensure his Sifu's legacy was passed on to future generations.